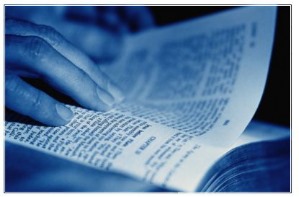 Tuesday Evening Book-Study Class @ 6:30pm
July 22, 28 and August 5, 12, 19, 2014
Unity Christ Center
See "Announcements" page for more information
 The Lazarus Blueprint
   A six-week class on the book, The Lazarus Blueprint: Ancient Secrets for Healing and Inner Peace, by Mary Alice and Richard Jafolla, will begin on Tuesday evening, April 2, 2013.  The class will be from 6:00 p.m. to 7:30 p.m.  A love offering will be taken each week.
If you want the church to order a book for you, please contact Sue by March 10.
Spiritual Economics     
         "Practice of Thriving"
A 5 week class on True Prosperity
Sundays January 22 – February 19, 2012
Church Sanctuary 12:15 – 1:45pm
This five week class, based on the book "Spiritual Economics" by Eric Butterworth, is about true prosperity. The concepts it articulates are applicable to organizations and to people.  (A copy of the book is required for the class.)
Butterworth's concept is that there is no such thing as a purely financial problem. It is time to become aware of our false attitudes and emotions which caused it or a healthy attitude or emotion which can cure it.
It has been commonly assumed that in times of economic reverses, we are all victims of a strange malaise about which there is little that can be done other than to wait and see. However, the study of the laws of spiritual economics reveals that there is much we can do, personally, for ourselves and in concert for our country and our world.
Eric Butterworth encourages all as they do the study of Spiritual Economics to:
*Take responsibility for your own thoughts, thus taking charge of  your own life.
*Declare your personal independence from the belief that your personal welfare  is completely tied to the economic fluctuations of the world "out there".
*Establish yourself in the unassailable conviction that the free flow of substance can only be dammed up from within you.
*Know that no one can keep your good from you but you .
*Refuse to indulge in casual conversation about the bad economy.
Join us as we examine our personal beliefs and attitudes in order to change our minds and thus change our lives for the better. Some writing exercises and group discussion will be part of the class.  *The book is required and can be ordered from Amazon.com.
For more information  call Rev. Jan Mahannah, Minister for Unity Christ Center at               (573) 747-0838.                                               A Love Offering will be taken each week.
Class: What Does Unity Teach?   
On Sunday, January 15, 2012, from 12:15-2:00pm, Rev. Jan Mahannah, Minister for Unity Christ Center, will be teaching a  class entitled "What Does Unity Teach?". As an introduction to Unity truth principles, the purpose of the class is to give an overview of the essential teachings of Unity in a clear and straightforward way. Whether you are simply curious, a prospective member or a long-time Unity attendee, the class offers information about Unity's basic teachings. Questions and answers will be entertained.
Winter DISCUSSION GROUP
 The focus for our weekly Wednesday evening meetings is now on meditation.  Each evening concludes with prayer for one another.  You are invited to join our informal group at 6:30pm for mid-week inspiration.